Tired, dull looking skin? Then why not treat yourself to one of the wonderful Caci, Environ, Venus Viva, "Venus Freeze Facial", Ellipse IPL or
SHR Laser face treatments.
Special Offers on all courses available!
SPECIAL OFFERS:
*Swedish Massage (60 minutes)*
Swedish Massage techniques easing muscular strain by flushing out toxins,  improving circulation by increasing oxygen flow in the blood, helping to keep ligaments and tendons supple, stimulating the nervous system, reducing emotional and physical stress by increasing blood circulation and lymphatic flow, helping reduce fluid retention, improves skin texture and promotes a sense of wellbeing. Only £40! (Value £50)
* CACI Ultimate Crystal Free Microdermabrasion & Hydraton mask *
The Orbital Microdermabrasion Treatment uses crystal free methods to resurface the skin, in turn boosting cell renewal. The deep exfoliation is used in combination with red and blue light therapy and Hydratone mask for skin hydration & rejuvenation.
Only £48! (value £60)
* CACI Ultimate Hydratone Facial*
This facial  combines active micro current rollers with a unique, electrically conductive hydro smoothing get mask that has been infused with powerful hydrating properties (Collagen, Hyaluronic acid, Vitamin C, Vitamin E), so that the whole face is bathed in rejuvenating energy.
Just for £25! (value £35)
NEW CLIENT SPECIAL:
Receive 10% OFF on all services during your first visit. Please mention this offer when making your appointment.
(Discounts cannot be combined with other promotions.)
***Students Special Offer ***
We are offering a 10% discount on all individual beauty treatments with a valid NUS card. Discounts unavailable on combination treatments or discounted treatments, as they are already discounted.
**Recommend a friend **
Introduce a friend and following their paid appointment you will receive 15% of your next treatments. If they quote your name whilst booking we will give them 15% off their first appointment.
(Discounts cannot be combined with other promotions.)
CACI Non Surgical Solutions
As seen on Channel 4's 10 Years Younger.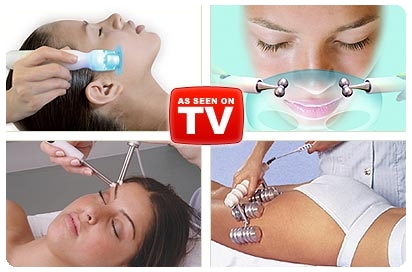 www.caci-international.co.uk/page/In-the-Press
Award winning CACI has gained the reputation as the finest micro-current treatment available, being the most publicised and attracting an unrivalled celebrity following.
CACI Ultimate is the first system to combine the famous CACI Non-Surgical Face Lift, Microdermabrasion & LED photo rejuvenation. Suitable for men and women of all ages.



Environ, a world leader in professional natural skincare, was voted as one of the top ranges for Facial treatments in the UK.
Environ was founded by Dr Des Fernandes, one of the world's leading skin cancer specialists and top plastic surgeons. His range is based on active vitamins A C & E which work together to fight the day to day damage and to make your skin stronger. Environ range is suitable for use on all skin types and even the most sensitive skin.
Lipofirm PRO - TriLipo RF with DMA (Triple Action Fat Reduction)
Focused fat reduction
Cellulite reduction
Facial contouring & wrincle reduction
Skin tightening and firming
Bum lift and shaping
Muscle lifting, toning and firming
Detoxification and improved drainage
Enhanced blood circulation and oxygenation
Experience the Venus Viva™ - the new celebrity treatment & new way to look younger!
Venus Viva™a revolutionary and non-invasive innovation in skin care is the ultimate solution for deep wrinkles, acne scars, large pores, uneven texture, pigmentation irregularities and stretch marks. It's safe, effective with immediate and long-term results.
Vein Gogh - Non Invasive Treatment for:
Unattractive Red Spider Veins
Cherry Spots
Skin Tags
Small Hemangiomas
Redness of Rosacea
* Super Hair Removal (SHR) & Super Skin Rejuvenation (SSR) *
Latest alternative to Intense Pulse Light (IPL) Laser Hair Removal treatments.
Fast & painless Super Hair Removal
Effective for All Skin Types, including tanned
Suitable for All Hair Colours incl. grey & blonde
Skin Rejuvenation
Wrinkle Reduction
Pigmentation Treatments
Acne Treatment
Vascular Therapy (Spider Veins, Rosacea)
Colours range from bright and dark reds to cool and neutral colours.