Tired, dull looking skin? Then why not treat yourself to one of the wonderful Caci Synergy Advanced Non-Surgical Facial Toning, Caci Orbital Microdermabrasio, Caci Purifying Facial, Vitamin C, Venus Viva Skin Resurfacing, "Venus Freeze RF Facial", Hifu-Center Focused Ultrasound treatment or Laser IPL face treatment.

Special Offers on all courses available!
SPECIAL OFFERS:
*Swedish Massage (60 minutes)*
Swedish Massage techniques easing muscular strain by flushing out toxins,  improving circulation by increasing oxygen flow in the blood, helping to keep ligaments and tendons supple, stimulating the nervous system, reducing emotional and physical stress by increasing blood circulation and lymphatic flow, helping reduce fluid retention, improves skin texture and promotes a sense of wellbeing. Only £50! (Value £60)
* CACI Orbital Crystal Free Microdermabrasion & Hydratone Facial (65 minutes)*
This treatment uses CACI controlled orbital microdermabrasion to exfoliate and deeply cleance the skin, combined with LED light therapy for tissue repair and healing. The controlled removal of skin cells reveals more youthful looking skin and together with light therapy can be used to treat sun damaged skin and acne scarring. The Hydratone Facial is a deeply nourishing treatment that hydrates and tones. It combines microcurrent rollers with the Hydro Mask infused with collagen, hyaluronic acid and rose water to deeply nourish and deliver a surge of moister to the skin. Only £60! (value £80)
* CACI Synergy Non-Surgical Facial Toning (60 minutes)*
Caci Synergy is the latest and most advanced facial that has been shown to reduce wrincle depth by up to 75% and improve skin elasticity by up to 88%. It offers a variety of exclusive technologies including unique S.P.E.D Dual Action Technology, that provides stimultaneous skin rejuvenation and facial toning. This treatment uses microcurrent impulses, to lift and tone and LED light therapy to improve skin elasticity and reduce the appearance of fine lines and wrinkles. Firms your face and gives your skin a more youthul, fresh appearance and glow. Synergy is clinically proven to provide even faster, better and longer lasting results than other CACI facial systems.
Just for £75! (value £90)
NEW CLIENT SPECIAL:
Receive 15% OFF on all services during your first visit. Please mention this offer when making your appointment.
(Discounts cannot be combined with other promotions.)
***Students Special Offer ***
We are offering a 10% discount on all individual beauty treatments with a valid NUS card. Discounts unavailable on combination treatments or discounted treatments, as they are already discounted.
**Recommend a friend **
Introduce a friend and following their paid appointment you will receive 15% of your next treatments. If they quote your name whilst booking we will give them 15% off their first appointment.
(Discounts cannot be combined with other promotions.)
CACI "THE UK'S MOST EFFECTIVE ANTI-AGEING TREATMENTS"
(Professional Beauty Magazine Survey)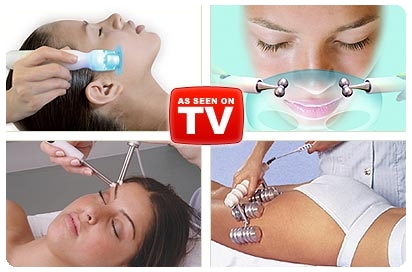 CACI International has paved the way in anti-ageing, skin rejuvenation and problematic skin solutions for over last 25 years. Caci treatments are often described as the 'red-carpet beauty secret' and have attracted an impressive celebrity following including royalty, film stars, super models, beauty editors and make-up artists from around the globe.
CACI treatment systems are at the forefront of aesthetic treatment technology and have been specificlly developed to provide tailored solutions for men and women of all ages and skin types.
At Waterlily Beauty Clinic we are proud to offer you Caci Ultra, Caci Ultimate and the latest and most advanced Caci Synergy treatments.



Environ, a world leader in professional natural skincare, was voted as one of the top ranges for facial treatments in the UK.
Environ was founded by Dr Des Fernandes, one of the world's leading skin cancer specialists and top plastic surgeons. He was the first to use vitamin A in high enough doses to help counteract the harmful effects of the environment, pollution and stress - and help skin to reborn from a damaged or weakened state to a healthier, more beautiful one. Environ believe that skin has a life, and that vitamin A is the "oxygen" skin needs to look beautiful and healthy. Vitamin A must be replaced daily for skin to appear healthier. Which is why vitamins A has become the cornerstone ingredient in the Environ Skin Care philosophy. When you combine vitamin A with other essential skin nutrients like antioxidants and peptides, that's when you begin to see - and feel - beautiful skin through science. Environ range is suitable for use on all skin types and even the most sensitive skin.
Lipofirm PRO - TriLipo RF with DMA (Triple Action Fat Reduction)
Focused fat reduction
Cellulite reduction
Facial contouring & wrincle reduction
Skin tightening and firming
Bum lift and shaping
Muscle lifting, toning and firming
Detoxification and improved drainage
Enhanced blood circulation and oxygenation
Experience the Venus Viva™ - the new celebrity treatment & new way to look younger!
Venus Viva™a revolutionary and non-invasive innovation in skin care is the ultimate solution for deep wrinkles, acne scars, large pores, uneven texture, pigmentation irregularities and stretch marks. It's safe, effective with immediate and long-term results.
Vein Gogh - Non Invasive Treatment for:
Unattractive Red Spider Veins
Cherry Spots
Skin Tags
Small Hemangiomas
Redness of Rosacea
Super Hair Removal (SHR) & Super Skin Rejuvenation (SSR)
Fast & painless Super Hair Removal
Effective for All Skin Types, including tanned
Suitable for All Hair Colours incl. blonde
Skin Rejuvenation
Pigmentation Treatments
Acne Treatment
Vascular Therapy (Spider Veins, Rosacea)
The World's Most Advanced and Versatile Laser
Fast & the most comfortable procedure
Can be used to treat All Skin Types, including tanned
Nd: Yag Onychomycosis (fungal infection of the nail)
Nd:Yag Skin Rejuvenation
Nd: Yag Pigmentation Treatments
Nd:Yag Acne Treatment
Nd: Yag Vascular Therapy (Spider Veins, Rosacea)