Collagen Stimulation Therapy™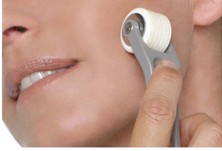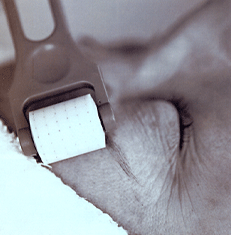 INCREDIBLE RESULTS WITHOUT SURGERY
We are delighted to launch a brand new non-surgical treatment Environ Collagen Stimulation Therapy™
(also known as Professional Needling Therapy or Micro Needling)
- Dramatic Improvements without the need for invasive surgery
- Completely natural, uses the skin's own powers of rejuvenation
- Not painful, a topical anaesthetic is used
- Short healing time, in most cases clients are able to go to work the next day
- Does not damage the skin, unlike some other procedures
- Can be done on all areas of the face and body and is suitable for all skin types
- Lasting effects - collagen continues to be laid down in the months following the treatment
Collagen Stimulation Therapy™ is a cutting-edge technology that harnesses your body's natural powers of healing to tighten skin and achieve incredible results. It is especially effective for addressing the visible signs of ageing, as well as wrinkles, slackened skin, sun damage, age spots, uneven skin tone, broken capillaries/dilated blood vessels, stretch marks, scarring (acne scarring, chiken pox scars and post -burn scars without destroying the epidermis) and Alopessia hair loss.
During this revolutionary procedure a topical anaesthetic is applied and a small instrument containing tiny needles is used to create thousands of microscopic channels in the lower levels of your skin. The body responds to Collagen Stimulation Therapy™ in the same way it would react to injury. The small amount of bleeding caused during treatment releases powerful growth factors, which are a part of a natural healing response, resulting in increased collagen and elastin production. After the treatment nourishing Vitamins A and C is applied, you will notice that your skin looks flushed, like sunburn, but this fades over the next 1-3 days.
You will need between 3 to 6 treatments of Collagen Stimulation Therapy (depending on your skin and the results wanted) over 6 to 18 weeks. Your skin will continue improving over months to years after the treatments.
Treatment
Price

FACE or NECK (1hour 45 minutes)

Subsequent treatment

£250.00

£200.00

Course of 3 treatments £600.00

Course of 6 treatments £1080.00

FULL FACE and NECK (1hour 45 minutes)

Subsequent treatment

£280.00

£230.00

Course of 3 treatments £690.00

Course of 6 treatments £1260.00

FULL FACE, NECK and DECOLLETE

Subsequent treatment

£300.00

£250.00

Course of 3 treatments £750.00

Course of 6 treatments £1380.00

BODY

from £250

**For other areas of the body, prices may differ.
BEFORE TREATMENT CARE
To achieve maximum benefits from Collagen Stimulation Therapy™, it's important to understand how to prepare your skin before the procedure.
Collagen Stimulation Therapy™ achieves the best results when using Environ Vitamin Skincare and Advanced Nutrition before and after treatment. The vitamins can be pictured as the workers in these factories and they will continue to benefit your skin for months after the treatment. Studies have shown a 140% increase in the thickness of the epidermis after one needling treatment combined with vitamin homecare. Pre Treatment Packs are available. We also recommend Environ Active Vitamin Facial in the days following your treatment to push vitamins further into the skin and speed up the process.

Before Collagen Stimulation Therapy™ we recommend that you:

• Build up the highest level of Environ ® Vitamins A and C that your skin can tolerate. As a minimum, you will have to used AVST-1 for at least 3 weeks.

• Support your skin from within by taking supplements containing skin nutrients, such as those found in the Advanced Nutrition Programme™. (Collagen Support & Skin Vitamint C).
• Use the Environ ® Cosmetic Roll-CIT™ or Focus-CIT™ before and after having Collagen Stimulation Therapy™. These can be used two days after treatment or as soon as your skin feels comfortable and will ensure that higher doses of the active ingredients penetrate your skin.
AFTER TREATMENT CARE

• After treatment your skin may feel tight, a little uncomfortable, slightly sensitive and will look sunburned for 1 day but it is completely normal.

• Avoid any products containing Alpha Hydroxy Acids (AHAs) for the first two days.

• Make-up can be used on the next day after the treatment. We recommend Mineral make-up by Jane Iredale® as they are free from irritants and kind to the skin.

• Do not take anti-inflammatories (e.g. ibuprofen) as these will interfere with the healing process.

• Avoid smoking as this floods your skin with free radicals and limits the benefits of the treatment.

•Avoid exercise for the first 24 hours as perspiration can cause a stinging sensation.

• Avoid direct sunlight for 10 days.

• Continue to apply Environ® Vitamin A and C creams regularly to maximise results.
• The skin returns to normal by the third day.
• Result will improve after several month.